Portable Powerhouse
Four Compression Settings
Choose a setting to your comfort and enjoy effective treatment.
Want more or less compression?
Just press pause, adjust the level, and play to resume your treatment.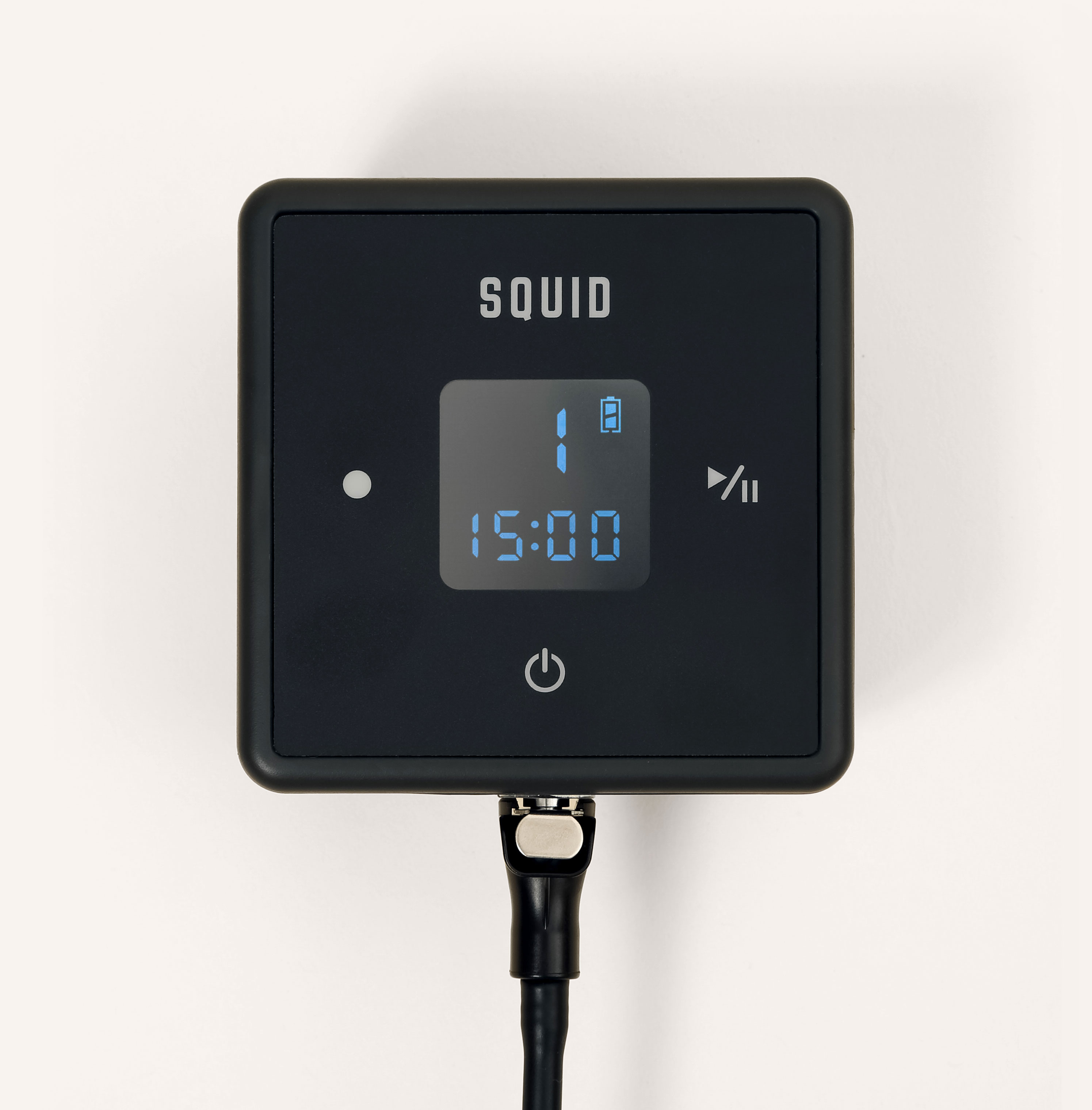 One Pump. All of the Wraps.
Our powerful, portable pump works with any of these wraps and gel packs. Enjoy relief, wherever you need it.
Better by design.

Squid Goes with you
Our pump is not only lightweight (less than 1lb), it's also incredibly quiet allowing for treatment almost anywhere.

Lasting battery life
Enjoy up to fifteen treatments from a single charge of the Squid Go pump.

One pump, all of the wraps
All Squid Go wraps are designed to work with the Squid Go pump, allowing you to add to your system as needed.

Keep the cold, avoid cleanup.
Our proprietary soft gel packs can pack maximum cold and comfort without the mess of ice water.

4 effective compression modes
Receive the same effective treatment, regardless of which compression level you choose.

Targeted treatments
Our joint specific wraps and gel packs provide treatment exactly where you need it most.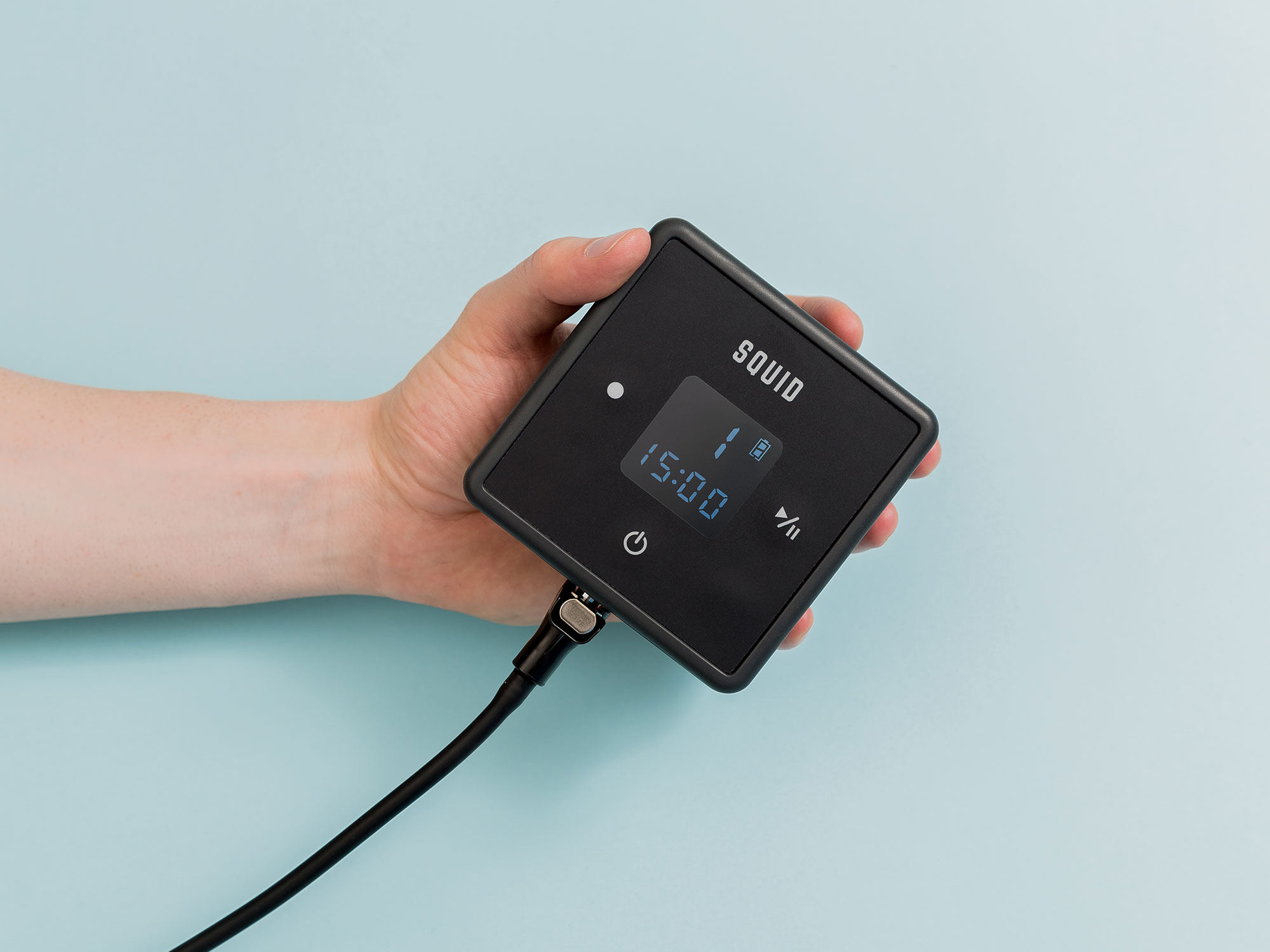 A Smarter Product
Effective treatment, regardless of compression level. Choose the level of compression that you find most comfortable and worry not, results are on the way.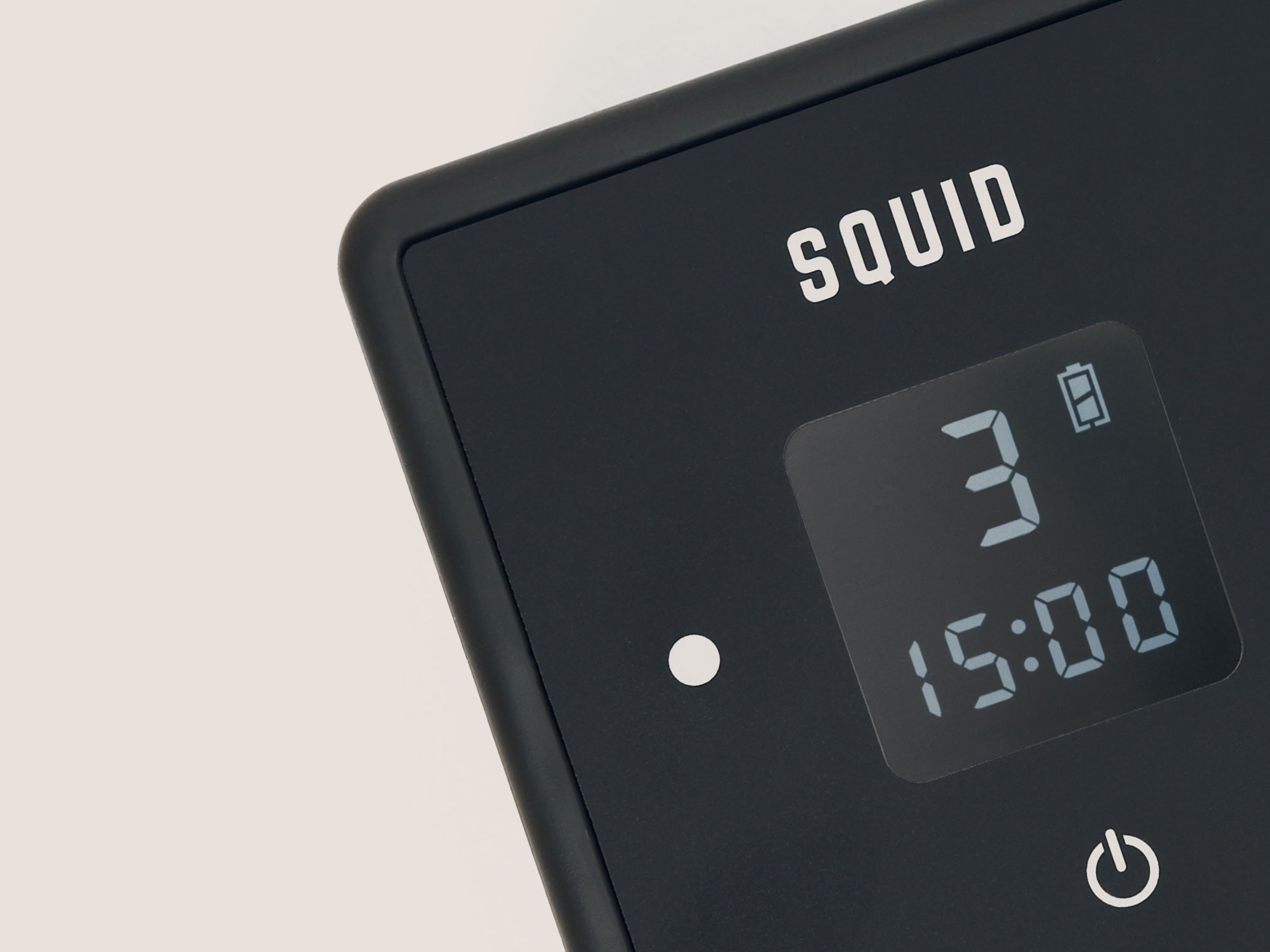 Faster Treatment
Treatment in 15 minutes with four compression modes. It's that easy.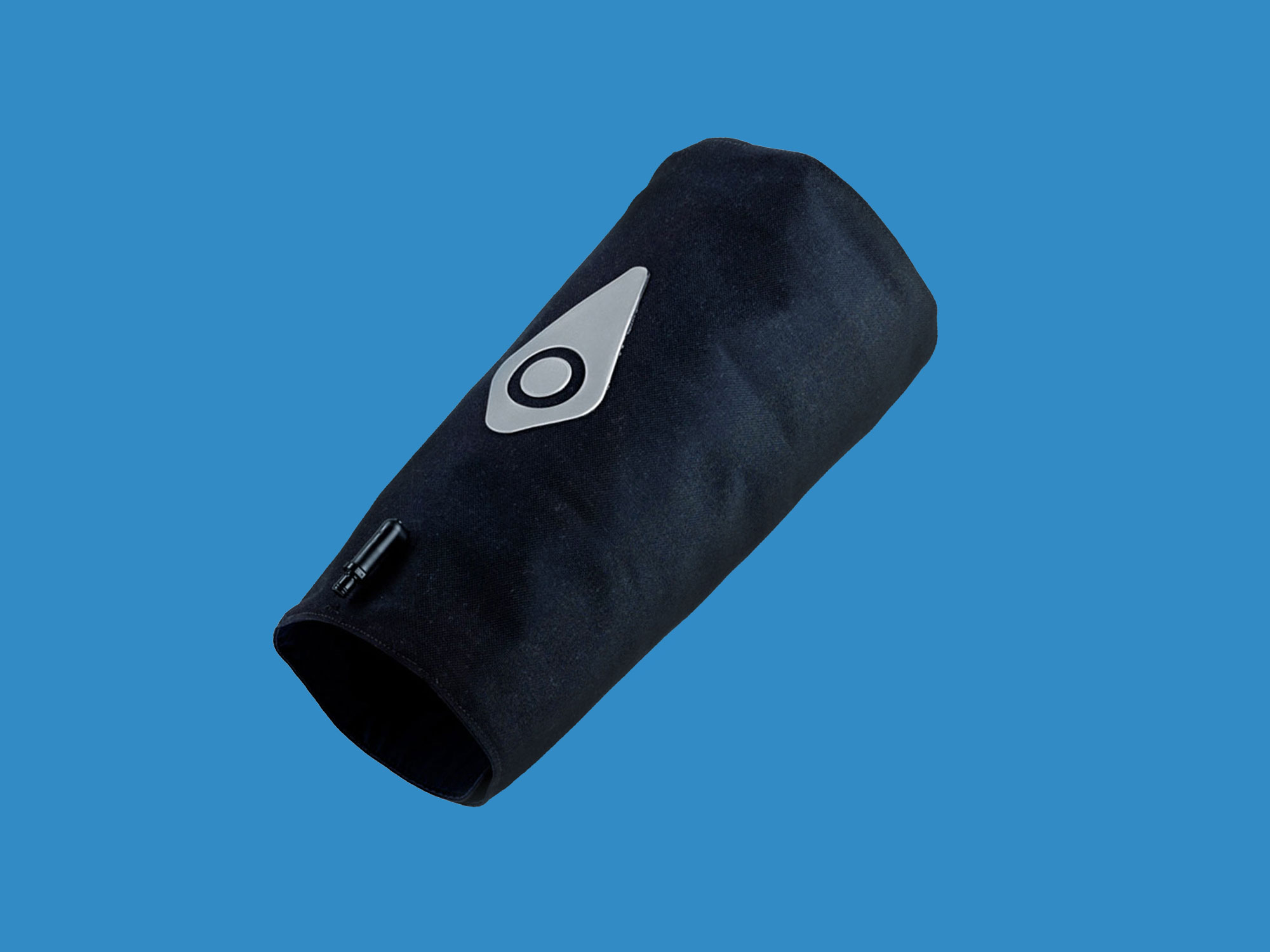 Deeper Results
Our Squid Go System provides sequential compression and, when combined with a Squid Go Gel Pack, drives cold deep into the joint or muscle for targeted pain relief every time.