Leg/Knee System
$350.00 – $510.00
Squid Go's knee/leg system includes one Squid Go knee/leg wrap, one cold gel pack and the portable pump with connector tube and charger.
This system is scientifically designed to treat knee and leg pain, including pain from arthritis or tendonitis. Squid Go delivers intermittent sequential cold compression therapy to the areas that need it most including the knee, calf, quadriceps and hamstring. This wrap fits either leg.
Wraps and gel packs are available in regular and large sizes.
For sizing questions, please refer to our sizing chart.

SKU:

811107020712
Category: Systems
One Pump and all the Wraps.
Our powerful, portable pump works with any of our wraps and gel packs. Enjoy relief, wherever you need it.

Portable and less than 1 lb

Four treatment settings

Amazing battery life

Get cold, no cleanup

Incredibly affordable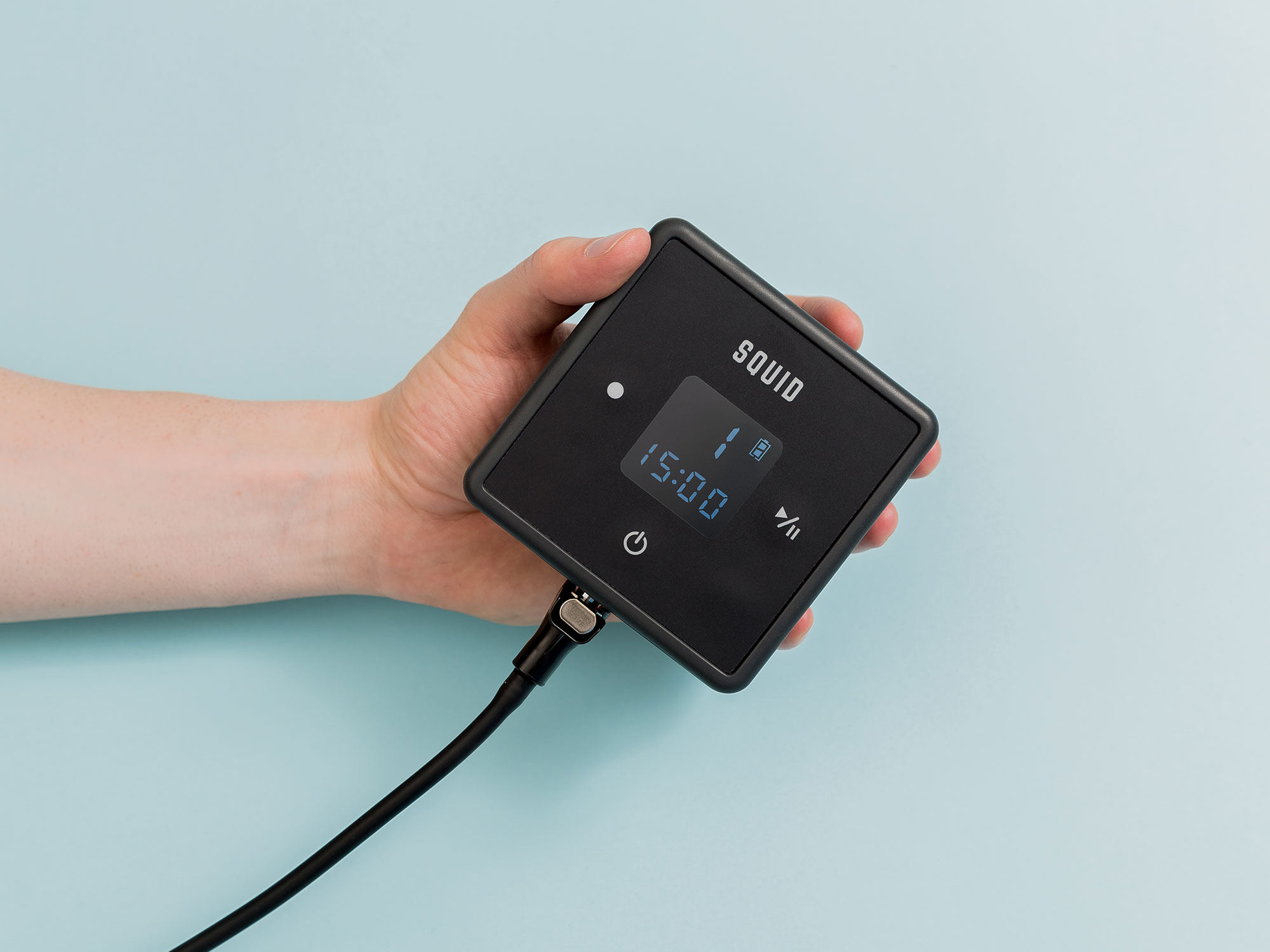 A Smarter Product
Squid Go is designed with user comfort in mind. Choose the level of compression that you find most comfortable and enjoy pain relief at the touch of a button.
Faster Treatment
Pain relief that is quick and convenient. Each Squid Go treatment takes just 15 minutes, regardless of compression level.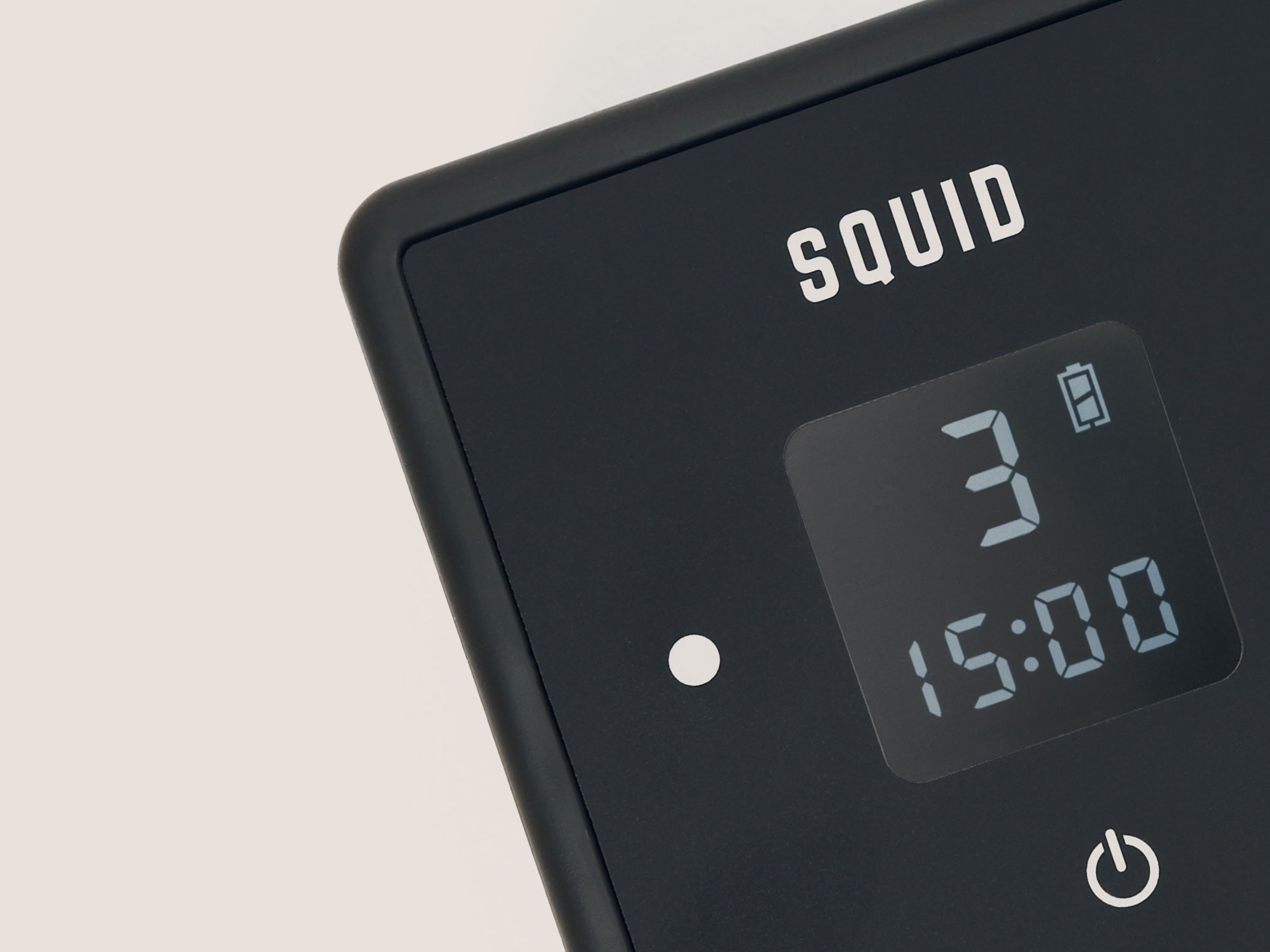 The valve breaks
I love the Squid when it works. I bought it in 2021 for knee surgery. I used it for 2 weeks and the valve broke. Squid sent a new one. I used it for 2 weeks, my knee was great and I carefully folded it to put away. I recently had an injury, pulled the squid out and the valve was torn. It's out of warranty and I would have to replace the entire sleeve to fix it for 165.00. Since the valve is obviously not made for lasting that seems like a waste of money. If the valve was made better I would recommend it in a second but based on my ownership and reviews I've read, sadly that is not the reality. DD
The ice pack and easy pressure really help my knee and leg
I'll give 3 stars bc it's great when it's not broken.
My squid knee/leg system is excellent when the pump valve is working; however, the valve has broken two times with very minimal use. The first time was during the warranty year and they did send me a new wrap immediately. I'll note that I have been very careful when storing it away, as well as connecting the tube. If they could resolve this issue then I would def be a repeat customer. Not sure I can justify the price again, due to the faulty valve issue.
Dear Martha, thank you for the review. We are happy to hear that Squid Go is excellent for your needs! We are sorry to hear you are experiencing difficulties with your leg/knee wrap. We are making every effort to ensure the best quality. We will be happy to replace your wrap and provide detailed care instructions to prevent this from reoccurring.